NAMAR offers online Zoom Classes and has partnered with The CE Shop and Career Webschool to make getting CE Credit easier.
Click here for a list of Non CE Classes offered through Zoom
The CE Shop
Through our partnership with The CE shop, you can access great online continuing education courses that are state approved and 100% accredited! Additionally, once you complete the course, you can access your certificate instantly and The CE Shop manages all reporting to the state. Continuing Education MADE EASY!  100% ACCREDITED 100% STATE APPROVED 100% ONLINE!
Simply Visit:  http://namar.theceshop.com/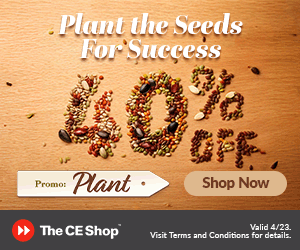 ~~~~~~~~~~~~~~~~~~~~~~~~~~~~~~~~~~~~~~~~~~~~~
See Additional Online Classes Below, offered by Career WebSchool. Please contact 877.617.2027 if you have any questions regarding the online classes offered by Career WebSchool. 
All Courses Now Mobile, Tablet & PC Friendly
iPhone and Android supported. Education anytime, anywhere. This capability should boost your success rate for securing and retaining students! Learn more.
No more Adode Air! New, streamlined login process and improved student experience.
New Course Demo and website revision. Higher conversion rate. We've enjoyed a 20%+ improvement in our conversion rate since the change. Learn more.
Georgia Sales Prelicense (V6) – (Click Here for Information and to Register) –
Exam Required: Yes, Career WebSchool will setup an appropriate proctor location
Hours: 75
Cost: $279 – $327
Georgia Broker Prelicense (V2) – (Click Here for More Information and to Register)
Exam Required: Yes
Hours: 60
Cost: $289
Home Inspection Licensing (Click Here for More Information and to Register)
Exam Required: No
Hours: 120
Cost: $795
~~~~~~~~~~~~~~~~~~~~~~~~~~~~~~~~~~~~~~~~~~~~~~~
Georgia Real Estate Post Licensing Classes: Click Here for More Information and to Register for any of the Post Licenses classes:
Credit Hours: 25 / $139.99
~~~~~~~~~~~~~~~~~~~~~~~~~~~~~~~~~~~~~~~~~~~~~~~
Georgia Real Estate Continuing Education: Click here for  A List of CE Classes and Registration Information
Credit Hours: 24 / $119
Credit Hours: 18 / $99
Credit Hours: 9 / $69.99
Credit Hours: 6 / $49.99
Credit Hours: 3 / $29.99
~~~~~~~~~~~~~~~~~~~~~~~~~~~~~~~~~~~~~~~~~~~~~~~
Home Inspection CE Classes: Click here for More Information and To Register for CE Home Inspection Classes
Credit Hours: 32 / $320
Credit Hours: 21 / $210
Credit Hours: 15 / $150
Credit Hours: 10 / $100
Credit Hours: 1 / $10